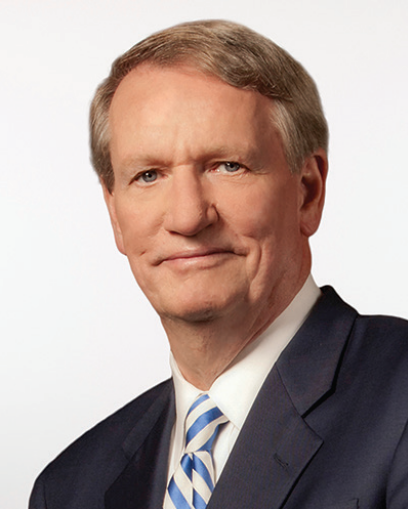 Rick Wagoner
Executive Partner
Mr. Wagoner retired from General Motors Corporation in 2009 after a 32-year career. He served as Chairman and CEO of GM from 2003 through 2009, before which he had been President and CEO since 2000. His many other senior leadership positions at GM included Executive Vice President, President of North American Operations, CFO and head of worldwide purchasing among others.
He is currently Chairman of the Board of Invesco , and a Board Director of ChargePoint, Excelitas Technologies, and Graham Holdings. He was formerly Chairman of the Board of Dematic Holdings and a Board Director of Rivian Auto, Aleris, GMAC and Hughes Electronics.  In addition, he advises a number of early stage companies, primarily in the automotive technology space.
Mr. Wagoner serves on the Boards of Virginia Commonwealth University, the Duke University Health System, and the Duke Kunshan University Advisory Board, which he Chairs. He is a Trustee Emeritus of Duke University (where he previously served as Chair of the Board of Trustees), an Honorary Director of Catalyst (nonprofit with mission to accelerate progress for women through workplace inclusion), and an honorary member of the Mayor of Shanghai's International Business Leaders Advisory Council.
Mr. Wagoner is a graduate of Duke University and received an MBA from Harvard Business School.
CONNECTIVITY PRIOR TO EMERALD LAKE
Former Chairman of Dematic Holdings alongside Emerald Lake Partner Russ Hammond
EDUCATION
Duke University: B.S. 
Harvard Business School: MBA
FORMER FIRMS
General Motors Corporation